Meet Weasley, Our School Dog
Weasley is our school dog and Mrs Dale's treasured pet. He is an orange Cocker Spaniel and started to visit our school when he was just 4 months old. Having visited during the summer holidays and at weekends, he is now ready to have a wider role in the school day. Just like all new children, it will take Weasley time to settle in and get used to school routines. The first few weeks will be all about getting him used to the environment and all the new noises/smells that there are. There is so much for him to explore, but he also loves snoozing in Mrs Dale's office on his own special bed.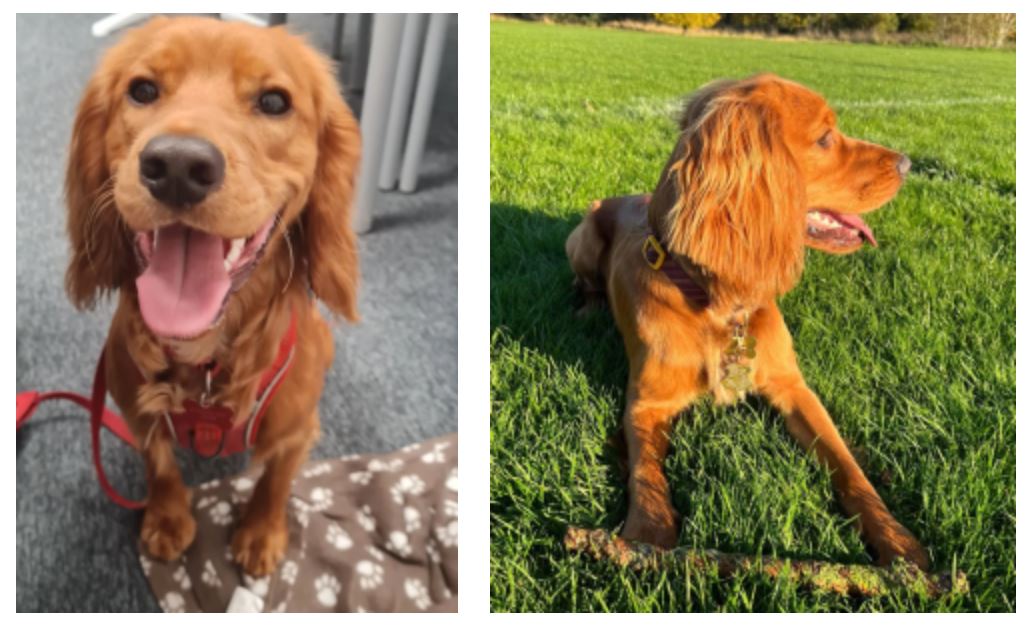 Weasley has already achieved his puppy training and bronze award for being a Kennel Club good citizen and is beginning his training for silver which means he can interact, when we feel he is ready, with children on an individual and small group basis. Eventually he will undertake training to support those children who are finding it challenging to regulate their emotions, feeling anxious or just need some extra support. Therapy dog training requires Weasley to be used to the environment, settled and confident and we will share with you when he is ready to begin undertaking this.
Weasley will spend his days, once he is ready, visiting classrooms and listening to readers from across the school. He will also support those children who might need someone to talk to or are feeling a little sad. Children will be able to stroke him, walk him and spend time training with him.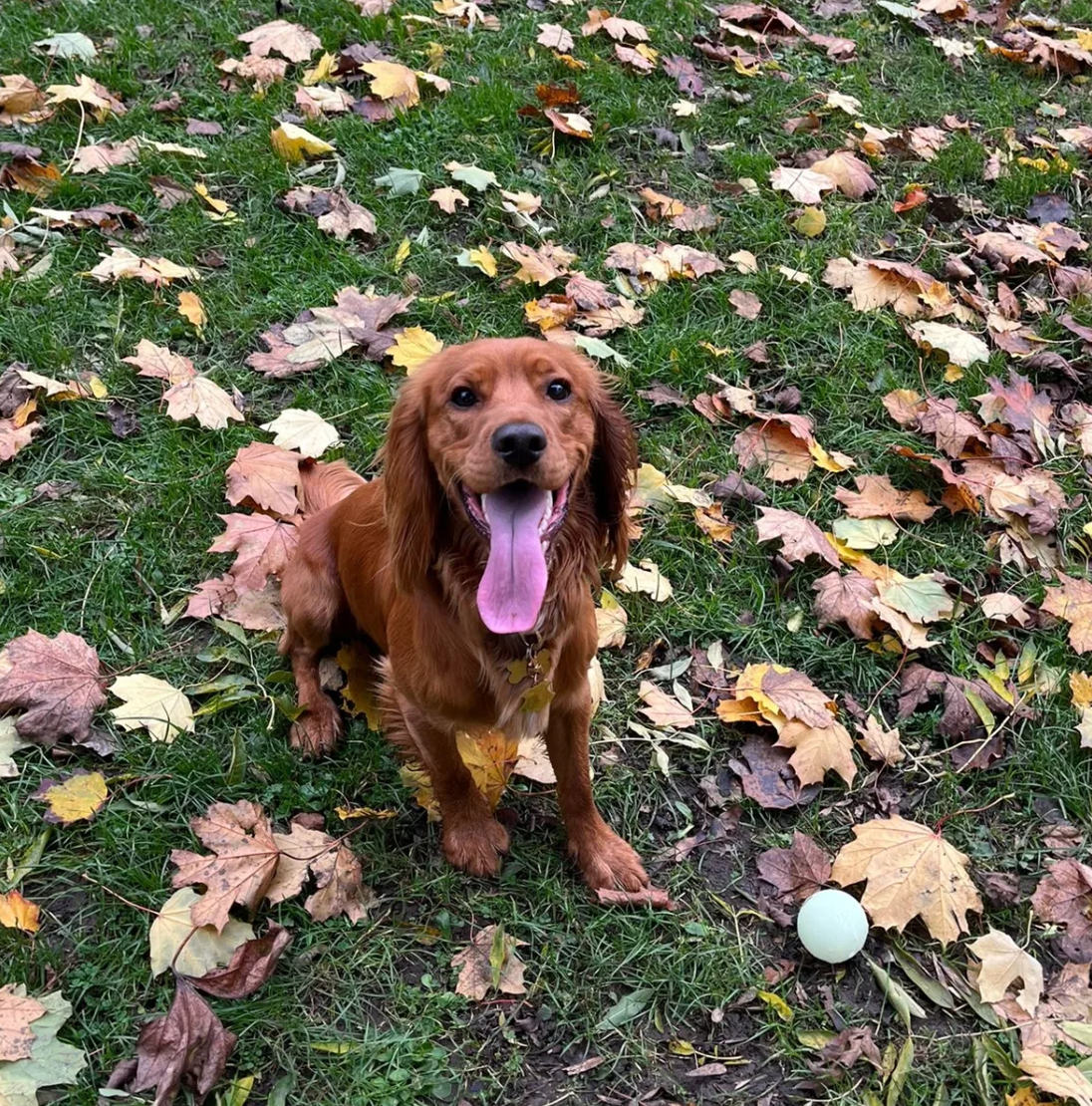 At Lower Farm Academy we are very excited to have Weasley join our community and share his happy and loving nature with all the staff and children. There are so many benefits to having a school dog but we wanted to share just a few:
a calming effect on pupils, particularly those with behavioural or learning difficulties
improved behaviour and concentration, reduced stress and improved self-esteem
encouraging expression and participation in more withdrawn children
fostering a sense of responsibility
motivating pupils to think and to learn, as most children have a high level of natural interest in, enthusiasm for and enjoyment of animals
encouraging respect and thereby improving pupils' relationships with each other, parents and teachers
teaching children to nurture and respect life
helping work undertaken with the most vulnerable children, and educational improvements with low achievers
helping children build confidence in reading.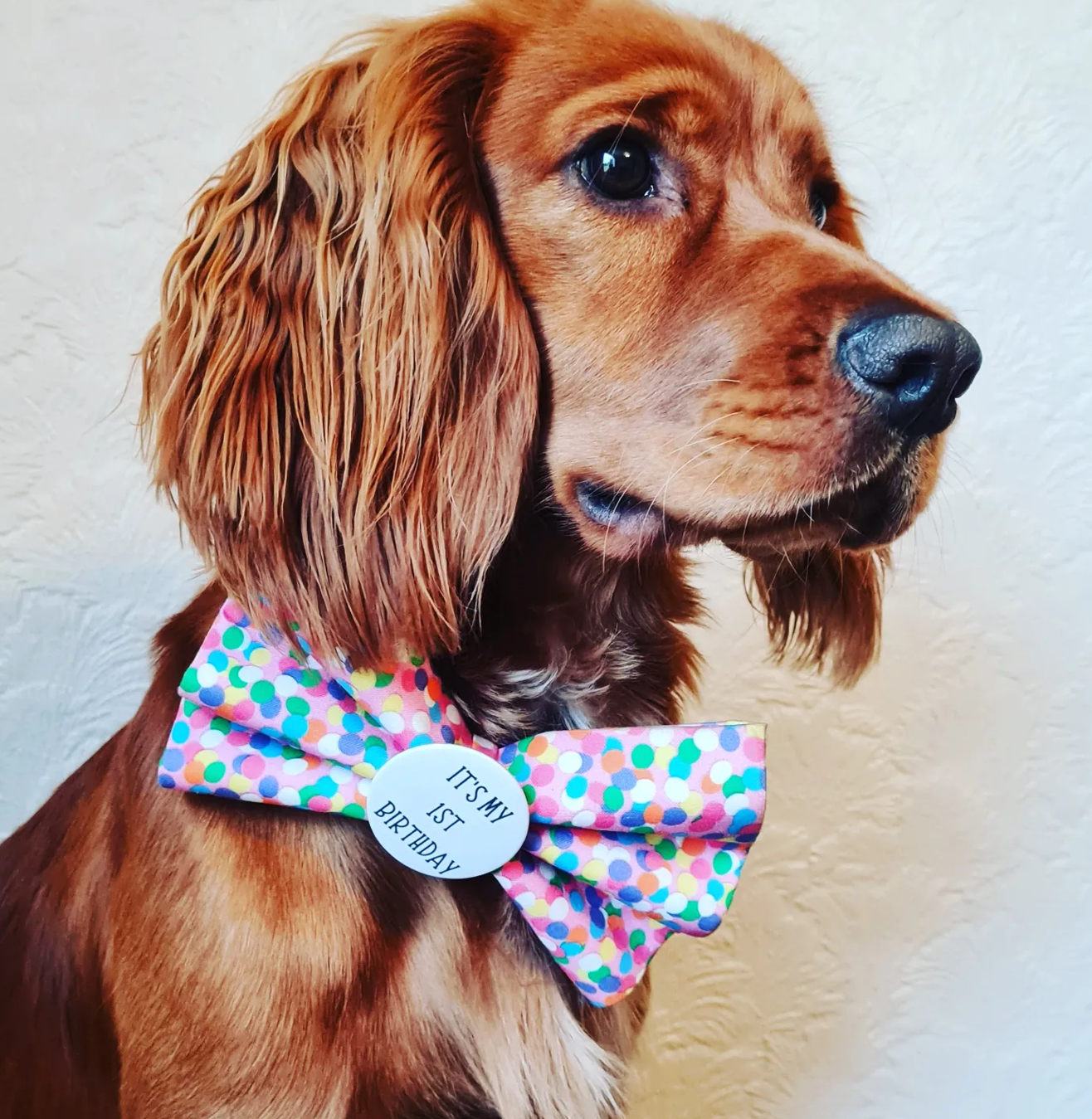 If you would like to see more of his training and journey to becoming Lower Farm Academy's school dog please take a look at his school dog Instagram page: weasleytheschooldog
https://lowerfarmacademy.org/wp-content/uploads/2023/01/Weasley-risk-assessment.doc
https://lowerfarmacademy.org/wp-content/uploads/2023/01/dog-letter-to-parents.doc