Ofsted
As a new school, there is no current Ofsted Report for Lower Farm Academy. The school expects its first Ofsted within three years of opening. The report will be obtained via a link on this page.
Please find the attached Advice Note to the Secretary of State for Education, following the pre-registration inspection of Lower Farm Academy in June 2019.
Lower Farm Academy Ofsted Pre-registration Inspection
School Performance Tables
We are currently open to pupils from Nursery to Year 3 so don't currently have any KS2 performance data. Please see the following performance data for 2021-22 from Lower Farm's 2022 School Data Position statement.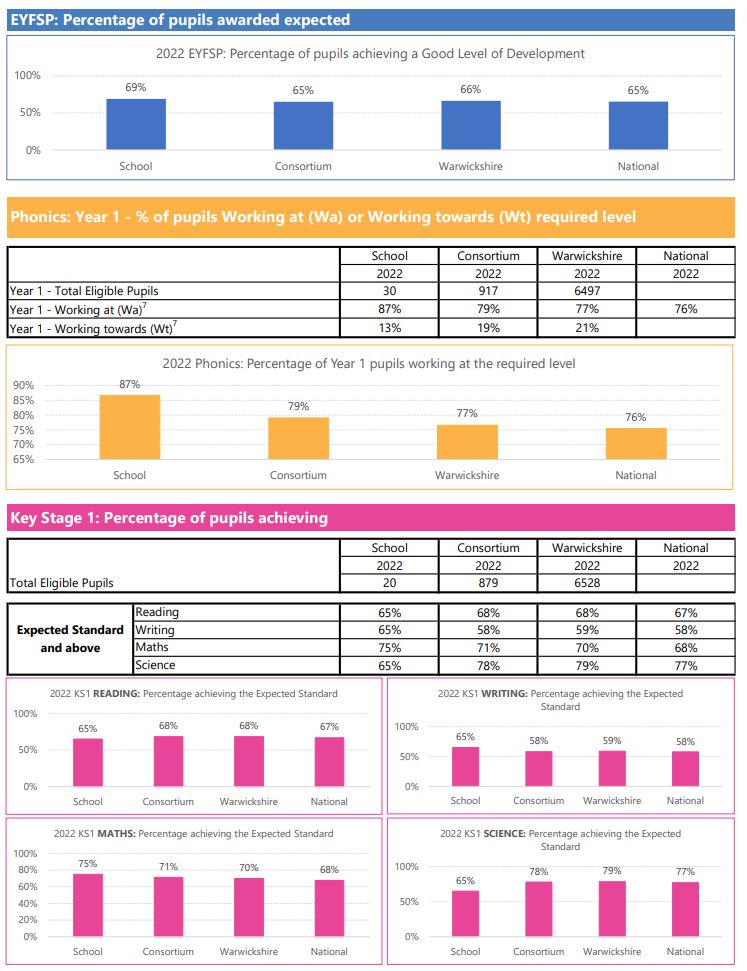 As an academy, we publish a link to the school and college performance tables and the school and college performance tables page:
https://www.gov.uk/school-performance-tables