Our SENDCo
Our SENDCo at Lower Farm Academy is Mr Tyson and our Inclusion Lead is Miss Walker.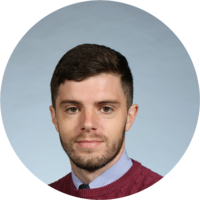 If you have an inquiry regarding SEND and/or Inclusion, please contact the school office on 02475 267760 or via email – [email protected] and they will arrange a time for Mr Tyson or Miss Walker to contact you.
SEND
We are very proud of our SEND provision at Lower Farm Academy. We offer bespoke and tailored support to those children that need it, understanding that children grow and learn at different paces and may need varying levels of support throughout their time with us. We focus on equity when ensuring that we provide the tools for all children to achieve their full potential.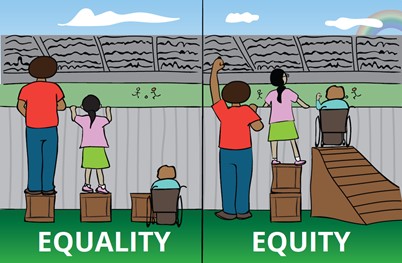 Children may need extra support, whether in the classroom with the teacher or teaching assistant or through more personalised intervention. If further support is needed then a range of outside agencies may be involved. These might include the School Nurse, Speech and Language Therapist, Specialist Teachers, Occupational Therapists, Physiotherapists or an Educational Psychologist.
The 5-A-Day Principle
The use of the Education Endowment Foundation's 5-A-Day principles improve SEND outcomes across all classes and all pupils, ensuring that children are offered a consistent approach to their learning with integration and inclusion at the heart of all teaching decisions.
Further information on the 5-a-day principle is available via the EEF website: https://d2tic4wvo1iusb.cloudfront.net/eef-guidance-reports/send/Five-a-day-poster_1.1.pdf?v=1643188181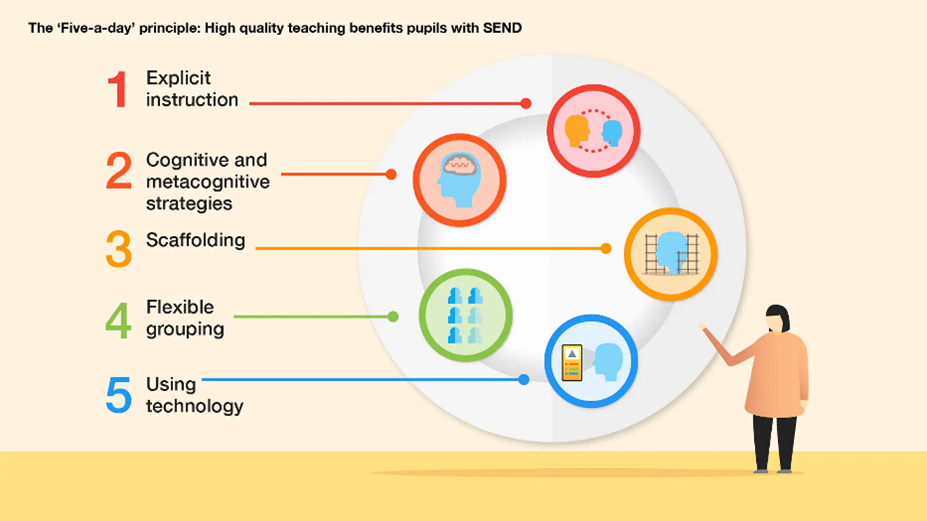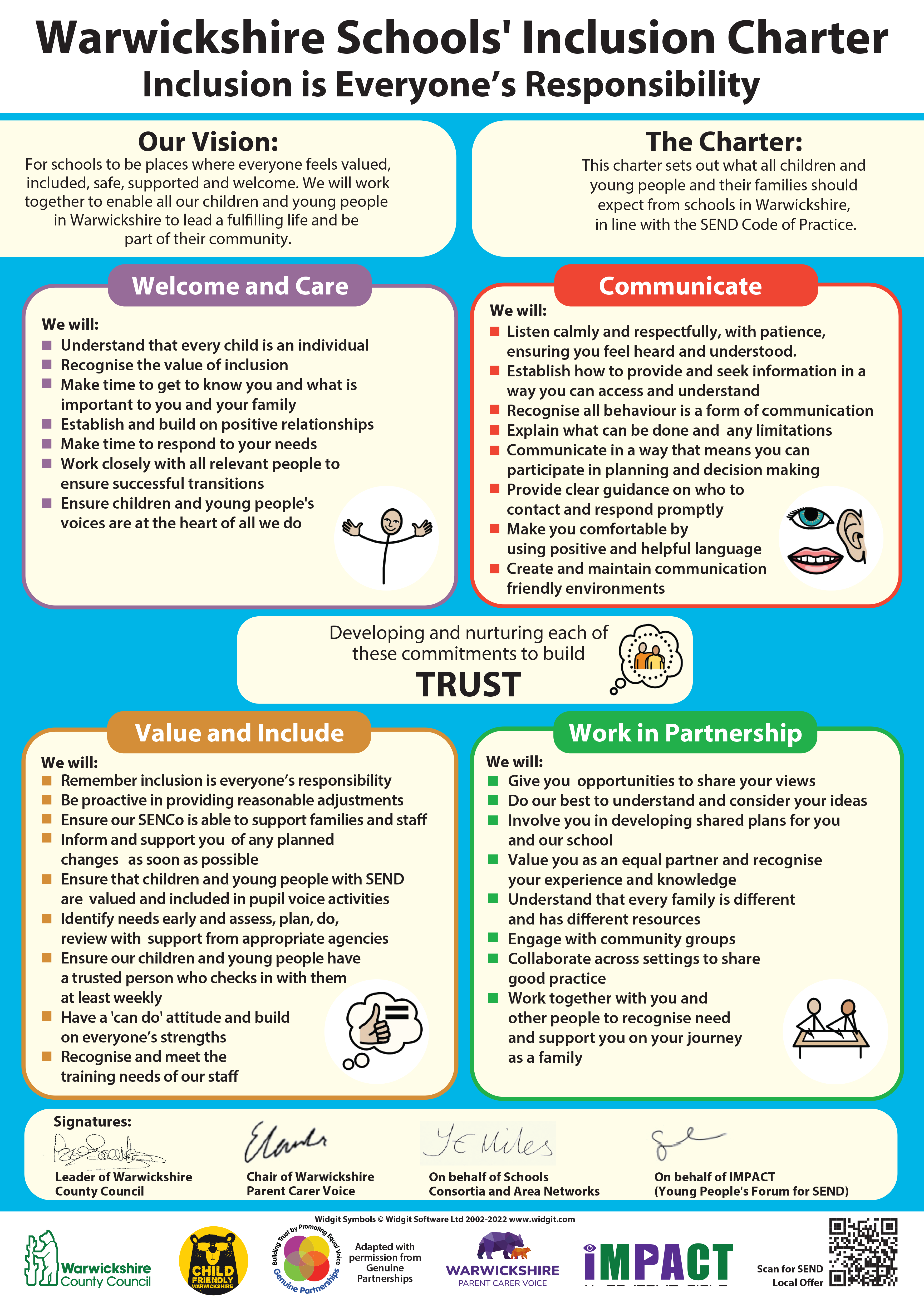 If you have a concern
If you have a concern about your child the first person to speak with is your child's class teacher. They are the person who knows your child best and will be able to discuss your concerns with you. You can speak with them at the end of the school day or by contacting the office, using the above information, who will organise a suitable time for you to meet with the class teacher.
September 2023 Documents:
Special Educational Needs And Disabilities Information Report 2023-2024
SEND Local Offer: https://www.warwickshire.gov.uk/send