Welcome to Lower Farm Academy
Parent-Carer Open Events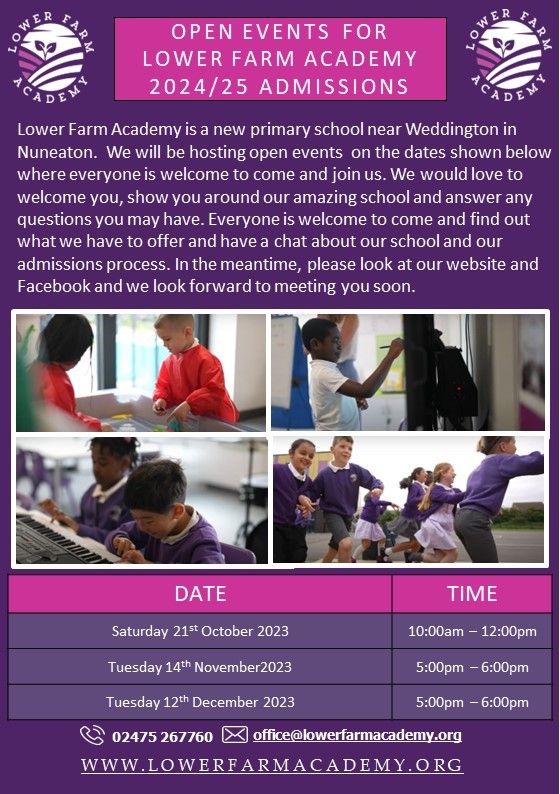 Thank you for taking the time to find out more about our school.  Our video welcome will hopefully show you what an amazing place for learning we can offer you and your family. If you have any further questions or would like to speak to us, please call us on 02475 267 760. #growingbrighterfutures #lowerfarmacademy
Choosing a school is a very personal affair which needs considerable time and thought to ensure you reach the right decision. The atmosphere, environment and activities have to be right for you and your child(ren). Only you will know when a school feels right for you and your family.
At Lower Farm we create a friendly, caring atmosphere with happy children who are absorbed in what they are learning and feel valued as they progress through their learning journey. Our exciting and challenging curriculum engages and motivates our pupils to become resilient, independent thinkers with a thirst for learning. Whilst we strive for high academic standards, we are also fully committed to developing the creative, emotional and social aspects of all of our pupils' lives to ensure both their physical and mental wellbeing.
We firmly believe that parents and carers are our partners and that together we can give children the very best start in life. At Lower Farm Academy, every child will be respected and treated as an individual, with no limits placed on their learning – just opportunities to continually improve. We believe in the potential of every individual and that every child in our school can achieve and enjoy their time with us.
I look forward to meeting you and showing you what a fantastic place of learning Lower Farm Academy is.
Many thanks,
Andy How
Head Teacher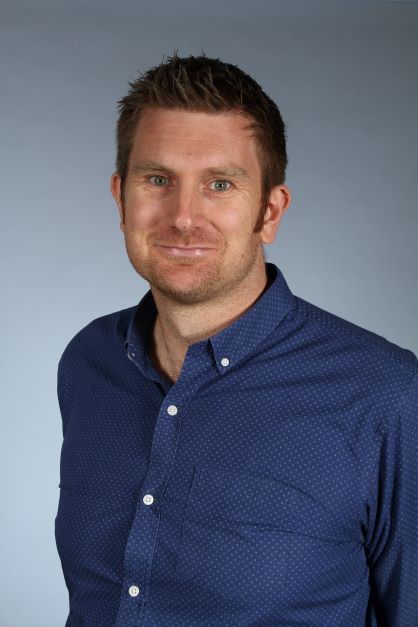 A paper copy of the information on our website can be made available to parents/carers if needed. Please contact the school office for details.